We have a case type for complaints and it was recently noted at one of our manager meetings that complaints about staff should not be visible to everyone. Each complaint case gets assigned a complaint lead and a complaint manager and I've been asked to limit access to the staff complaints to these two people plus anyone with a HR user role.
When a person is added as a complaint lead a link is made with the user object by a many to one relationship from the case object. When a link is established, the user name is copied from the user object to a field on the complaint case called complaint lead. I've tried to create a subset on the user object to say when when the user role is equal to HR or the username is equal to the complaint lead field grant access to the user. This isn't working because the relationship path from the user object is a one to many (images below of subset and relationship)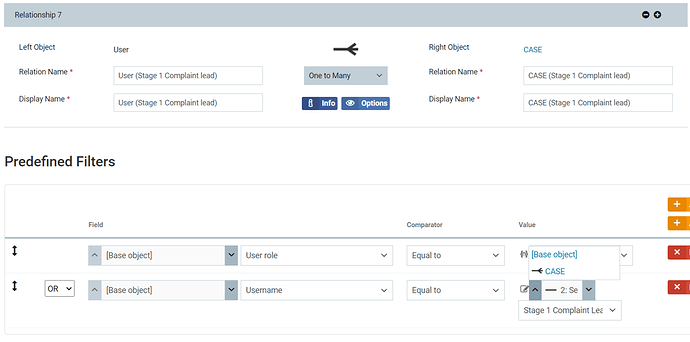 This isn't working for me because of the relationship path going form user to case. Has anyone done something like this already that could provide some advice for me?