Huge congratulations to our finalists in the App of the Year 2020 Awards!
Astonishing achievements and stories have come forward from each of these organisations sharing what they have built using Liberty Create low-code.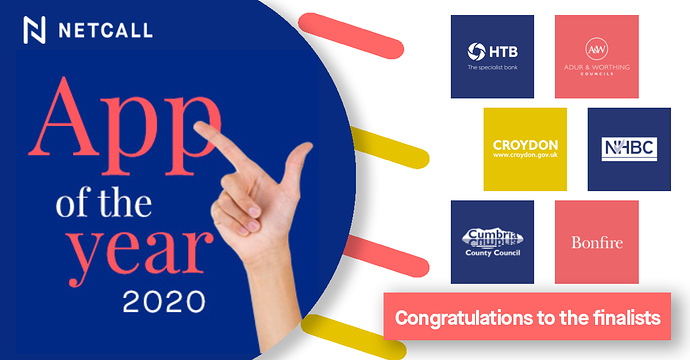 Join us on 19th November, where our 2 day conference, WhatsNext2020, will conclude with the Awards and we'll unveil the winner in each category as well as the overall winner of the App of the Year! To watch, register here.
Innovation Award:
Cumbria County Council for Test and Trace

Bonfire Creative Intelligence for Piece of Kind

Cumbria County Council for COVID19 vulnerable people and PPE
Customer Experience Award:
NHBC for Technology Assisted Inspections

Croydon Council for Covid Business Rates relief
Digital Transformation Award:
Adur District and Worthing Borough Councils for Commercial waste system

Hampshire Trust Bank for Broker portal for intermediaries

Cheers, Tony