Hi all,
Trying to create a search field that will look through all the mobile and landline numbers against a Person record but having some strange problems with it.
It will limit the search numbers to 3 (078 for example) and not return anything after that. Tried to use different comparators like Contains and Starts with but both don't seem to want to function correctly. The Composite looks like the attached photo.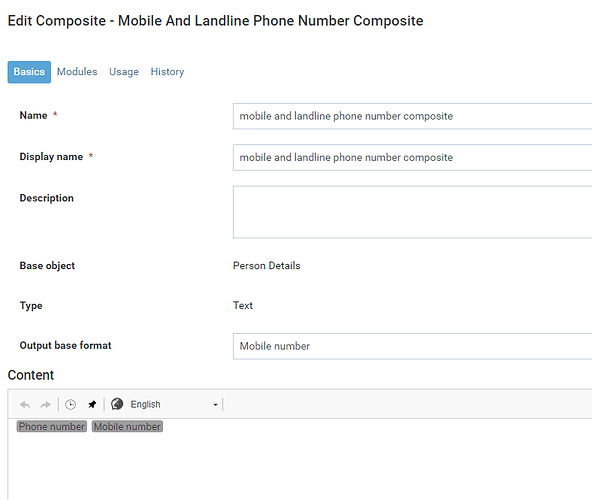 Am I doing something that is very obviously wrong?
Thanks!
Craig