Hi All,
Trying to write some custom markup (copy the GDS example) for checkboxes to use but keep getting an error where a 'NON-EXISTENT' error appears in the logic for the checkbox, see the attached photo.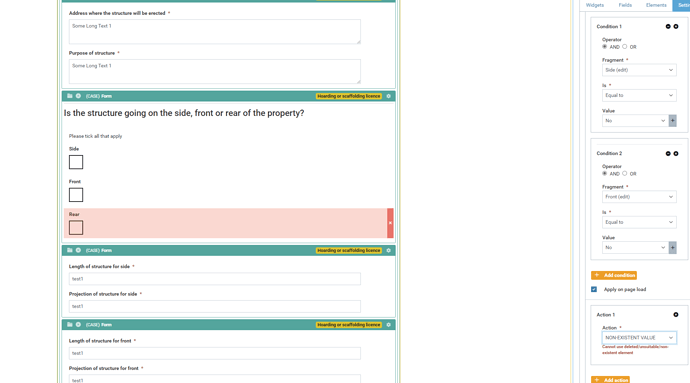 So looking at some of the other issues with checkboxes mentioned on the forum, there is something I am missing to get the checkbox to integrate with the backend of LC. Despite my best efforts I can't seem to get it work though as the markup for the default checkbox isn't available to examine,
Any help with this would be much appreciated!
Craig