Hi there,
Wanting to display the list within Service group on the Service Request page as defined by access to Permissions Groups/Service Groups within Admin > Users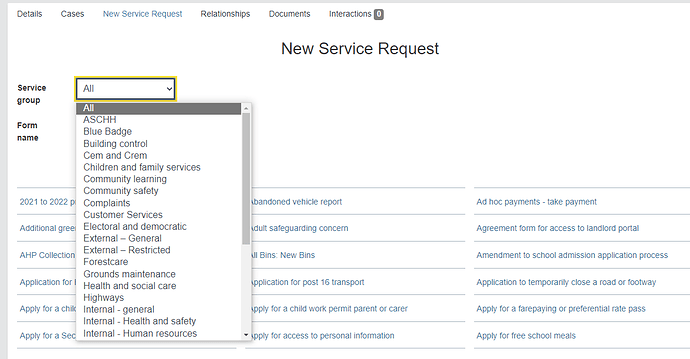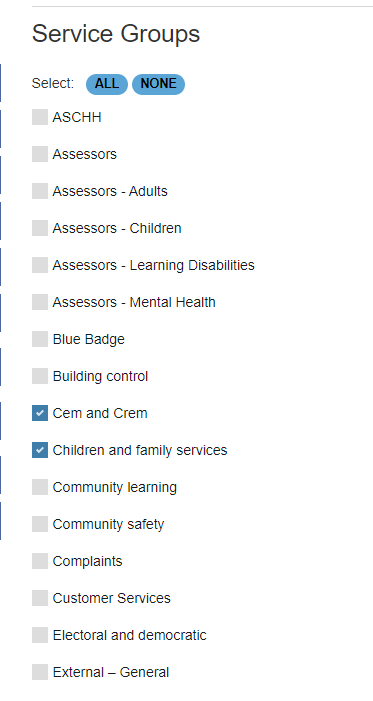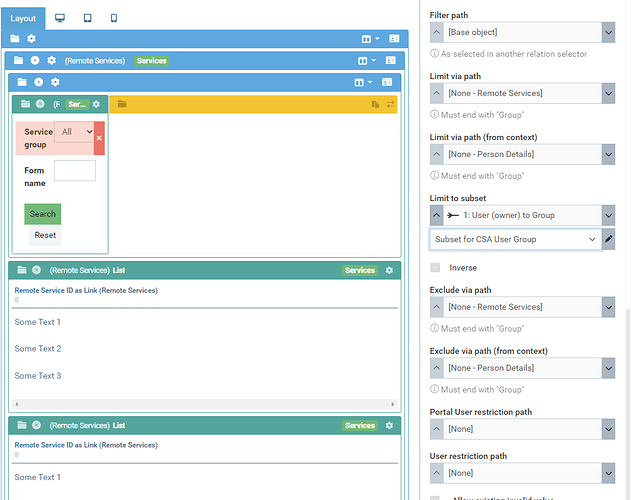 I have tried to apply the subset defined for the group of users which in turn uses Service Groups in Service Groups within Admin > Users but it doesn't seem to want to take. Couldn't find a reference to this in the learning docs either.
I asked a very similar question to this that advised to change the presenter but the presenter for the dropdown lives in a Search box and lists less options.
Any helps would be much appreciated!
Craig