Hi All,
Trying to remove all the many blank entries in Group Membership - Internal Users, picture attached.


There is no details for the entries so attached an Event to an action link which triggers a rule to try and delete such entries but to no avail.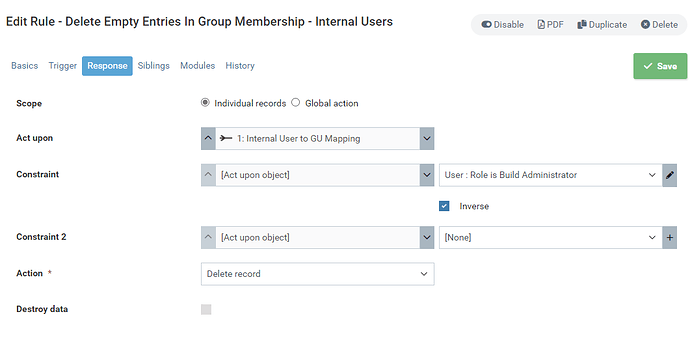 Is there something super obvious I am missing in my rule? Seems like it should be working but isn't. Any help would be much appreciated!
Craig