Good news! You can now share all your good work with the rest of the Community. There is a link in the AppShare page here.
Look for this icon in the AppShare.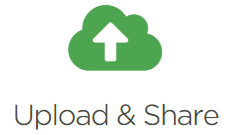 You can share your Apps, Adapters, Plugins and Widgets.
Just download the relevant file from your MATS instance, and write some words describing what it does and how to use it. Then zip the docs and the file together, and upload it using the form provided.
Our wizards(human) will check it all out, and format up the documentation. Next thing you know you'll be a published contributor. You'll even get a badge!
We already have our first contribution. Adam Mills has provided an Adapter that enables a single sign-on between MATS and Civica OPENPortal. Thanks for sharing Adam!