Hello,
We have a scenario where we are using a widget to add a photo however when this widget is displayed on a mobile phone, the user is unable to select a file.
In Build, it looks like this, should allow a user to upload a file.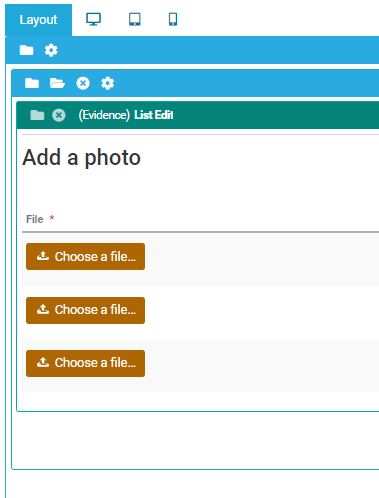 However in the interface, the upload file link is missing. I have checked and the widget should be available for all devices.
Thanks
Amy