A sneak peak at 5.5.1 (out very very soon) comes with it (among many other really cool features) the ability to allow Agents to monitor other Agents in your group without the need of having full Supervisor Permissions. (I know a number of you have been asking for this feature so I am sure you cannot wait).
The steps to enable this are really simple.
Step 1. Ensure you have Liberty Converse 5.5.1 (or above).
Step 2. Create a new role with the Type of 59R and only enable the Monitor agent calls tick box as shown.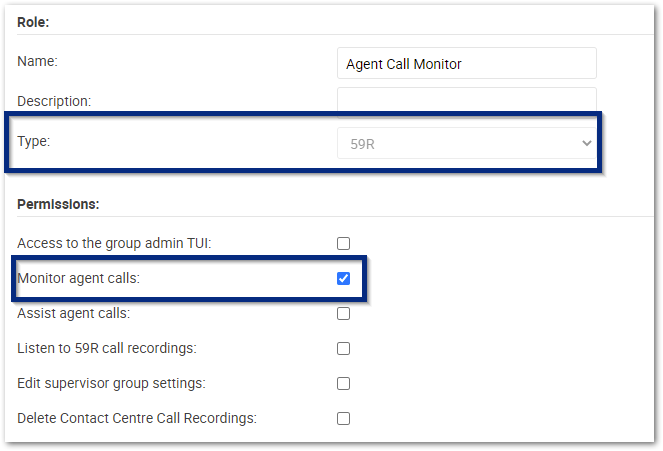 .
Step 3. Add this new Role to the Agent that you want to be able to Monitor Calls and select the Group(s) that you require them to be able to monitor on.


Step 4. The Agent can then using the Dashboard to right click any other Agent actively on a call, and then choose Monitor Agent:


Step 5: The Agent then enters the number they want to be called on so that they can monitor the call.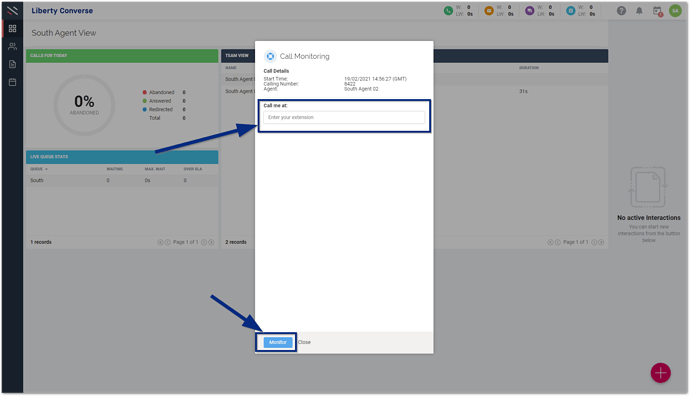 Then press Monitor.
The Agent will then get called and be able to listen into the call. The other agent does not know about this just like when a Supervisor does this but also has the ability to drop in by pressing 1 or 2 on their phone.
Just note this feature enables Agents with this role/permission the ability to Monitor every Agent in the Contact Centre Group you have assigned them to so just be aware of this.
Anyway role on Liberty Converse 5.5.1.