How do I change a Wand sample after recording it?
Hi Ian,
That is a great question! There are two easy ways to do this.
Once a Wand sample is recorded, you can simply right click - Properties and click on 'Record new Wand sample' to record your Wand samples (both target and anchors) again.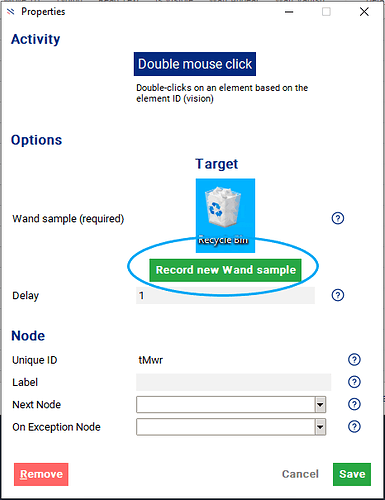 Of course you could just delete the activity block and add a new one.
Thomas
That's Great.
Thanks Thomas