New to Netcall, so apologies if I miss off any salient info.
We've got a host up and running with the CHCentral application installed on it (we're not LIVE yet). We're attempting to configure SSO (using SAML 2.0 / Microsoft Azure). Everything looks to be configured OK, but upon login, I get the following…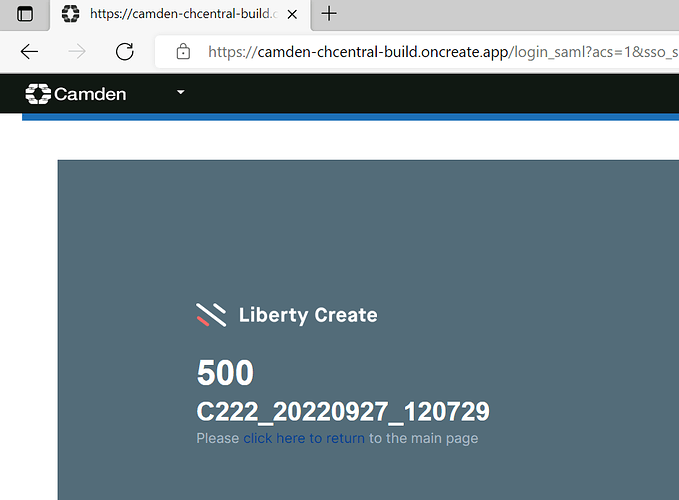 In the Detective, I get the following log entry…
"12:07:29.2492 Unable to perform search. Permission denied. Object ID: OBJ0000013GBBFP1; Field: Active Cases"
This has me a little confused, I'm not entirely sure what what element I need to adjust the permissions for, or what to.
The Object ID OBJ0000013GBBFP1 looks to relate to the " CASE SUMMARY DATA" object, and all permissions on this are set to "Object Default".
I've managed to set up SSO on a separate environment without CHCentral installed, and it works fine, so I'm confident my SSO config is OK.
I'm attempting to login using my Admin account, and so permissions shouldn't be a problem (I can login manually with no issue).
The SSO is set-up to create a new user if no match is found. The new users are created in "No Permissions" role, which takes them to a page which just displays their own account data. If I manually create an account in this role, and login with username and password, it works fine.
Our SSO config…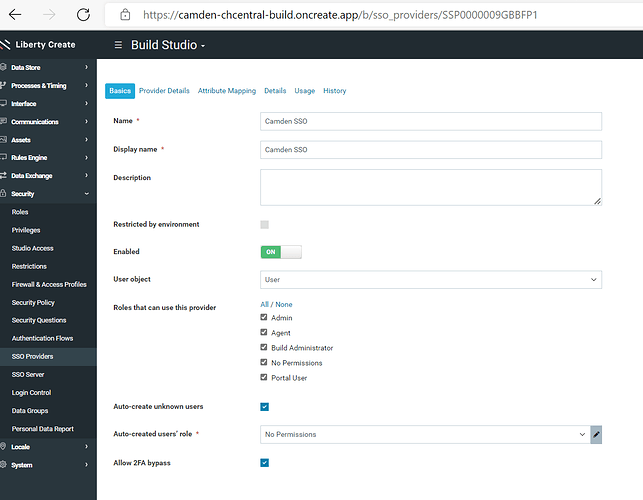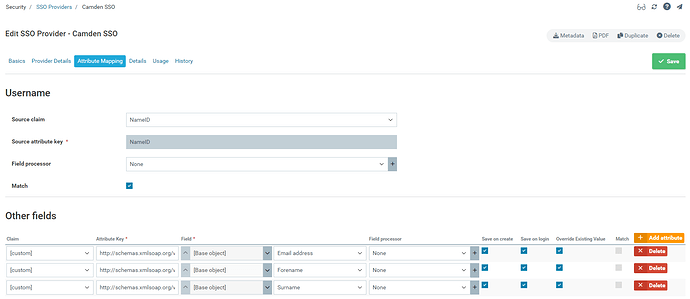 Any ideas greatly appreciated.
Thanks in advance
Stephen