Hi guys,
I hope you're all having a good week.
I just had a quick question and I thought I'd see whether anyone knew any easy answer before doing loads of extra investigation.
What I'm wondering is… is there an easy way to create a data table that takes information from different questions and can do calculations with it? Also, is there an easy way to create charts (e.g. bar charts) from these tables?
For example: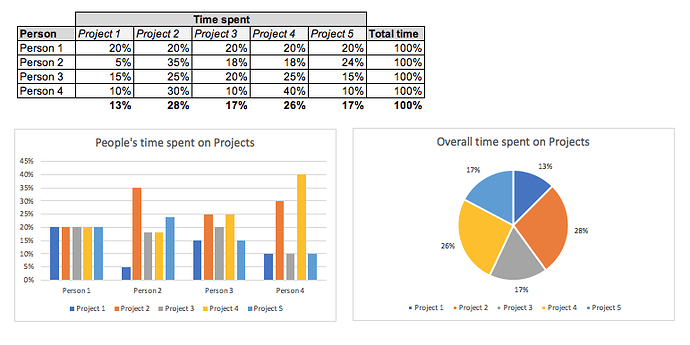 (apologies it it hasn't loaded, I was having some issues, potentially with file type but it tried .png, .jpg and .jpeg)
I've been playing around with different bits and pieces (e.g. composites and pivots) but I'm not sure whether this needs deeper tech to sort.
Any help or thoughts would be much appreciated.
All the best,
Dave