Is it possible to use a custom URL to only display the content of the systemStatus DIV in a widget on a dashboard?
As you'll see from the screen-snip below, I've added in the full URL https://liberty…uk/mgmt/ to the page using the iFrame widget, however that's not exactly a great solution.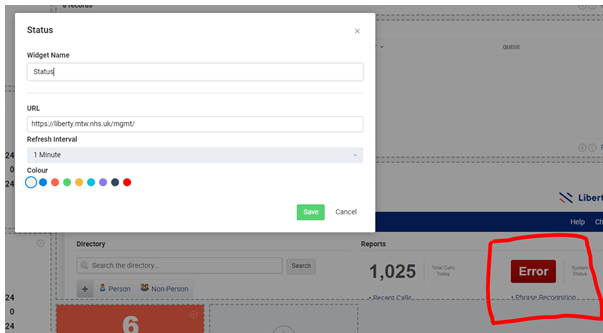 Or is there some other way to crack this nut?
Thanks for your thoughts.