Hi Everyone,
I am glad to be able to share with you our new updates to the community website. Don't worry, no big changes just a few improvements!
Firstly, we have now got a Resources landing page, so instead of going straight to our library section this will re-direct you to a landing page where you can browse through the library and documentations page, submit your ideas for new features and also a sneak peak of what is to come.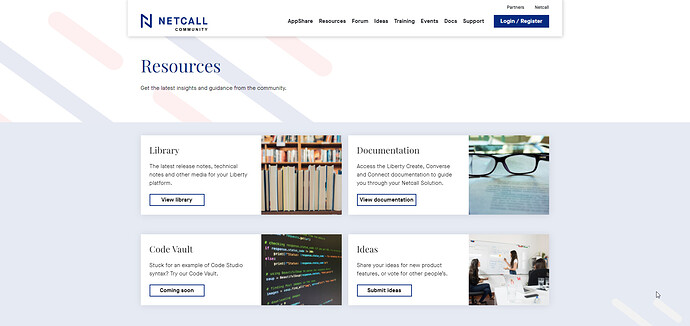 Secondly, as mentioned above, there is a coming soon section named Code Vault. Here you get a tease of what there is to come in the near future, so watch out for this space!
Also, if you were wondering where the resources content has been transferred to, you can find this under the Library tab.
We hope these updates help improve your experience across the Community. Please let us know what your thoughts are, we would love to hear from you!
Thank you,
Lisa