Hi
We're working on a COVID19 response system and the County Council's partner orgs have created an arcGIS webapp with a bunch of layers identifying; Points of Interest including pharmacies, hospitals, community groups etc, AND boundary data for the above.
We would like to be able to view our Liberty Create data in the same system (we are holding location data for vulnerable households in Cumbria) For now I have them side by side.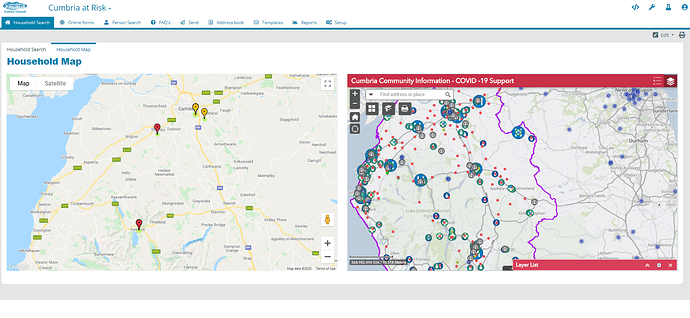 I don't know GIS but I think I would be able to export from Create / create an API that provides our household data to their system, but I'm reluctant to share all that info about where our vulnerable people live. So the project team are asking if we can feed the GIS layers into Create. Can we? It sounds tricky.
Thanks
Craig