Hi all
@sam.roddis has been busy putting some updates in the Coming Soon category.
The first concerns Liberty Connect and some new reporting features.
The second is a teaser about an upcoming release to support 'dark mode' on your Liberty Converse desktop.
If you want to make sure you don't miss a 'Coming Soon' post, click on the little bell to become a 'watcher', and you'll get an email when a new post is added.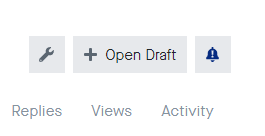 Have a great weekend.
Cheers, Tony