Hi all,
The Netcall training Team has added a new eLearning course to our catalogue that provides an introduction to what Liberty Connect is and what it can be used for. It gives an Introduction to the Liberty Connect Workspace and helps you build familiarity with it.
Within this course you will learn about:
The Web Assistant
What Bots are and what you can do with them
Understand what channels and connections are available to Liberty Connect
Understand what reporting information is available within Liberty Connect
Learn what you need to consider before configuring your Liberty Connect solution
This course, titled Liberty Connect: Introduction , can be found in the My Netcall learning portal. Access the portal via the Training area within the Netcall Community (https://community.netcall.com/training/) and click the Netcall eLearning option.
Once logged in to the myNetcall learning portal, select the Catalogue option displayed in the top left hand corner of the screen. Once in the catalogue, use the little magnifying glass option at the top of the page to search for the Liberty Connect: Introduction course.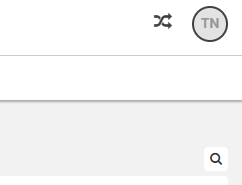 Clicking Enrol will add the course to your profile and allow you to view it. The course is approximately 1 hour long. If you don't complete the course in one sitting, you can exit and return to wherever you left off at a later date.
If you have any problems accessing the myNetcall Portal, or the courses, drop the training team a line at training@netcall.com and they'll be happy to help.
Cheers, Tony